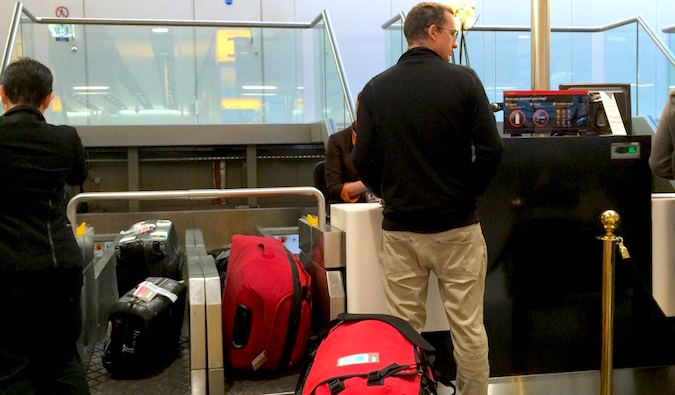 One of the advantages of being a traveler from North America is that we have so many ways to travel hack. As you know, I'm a big, big fan of travel hacking (the art of collecting points and miles for free travel). It is way helps keep me in free flights, hotels, and other travel expenses. I earn over one million points a year and save many of thousands of dollars in travel expenses!
But, while North Americans have more travel hacking options than others, it's not limited to just this reason. Today, I'm interviewing Keith Mason from PointHacks AU. Keith is the premier expert on travel hacking in Australia and New Zealand. In this interview, he shares his tips on how to collect points in miles in the lands down under!
Nomadic Matt: Tell us about yourself. How did you get started in travel hacking? 
Keith Mason: I'm originally from the UK<, but now I live in Sydney. Around five years ago, when my first child was born, I wanted to visit family back in Europe and figured that there had to be a way to ensure I didn't end up traveling in economy the whole way.
I researched the hell out of this one trip and ended up using points to get the three of us into premium economy or business class for a round-the-world itinerary, without paying more than we would have for economy.
In the process, I realized that a lot of the information out there for someone in Australia wanting to learn more about earning and using points was either buried in forums or more relevant to overseas travelers.
My day job was making and managing websites, so starting Point Hacks was a logical next step — and now it's my full-time gig, which is astounding!
There are some great news sites out there, locally and globally, covering the latest routes, airline news, and speculation — so we don't try to do that. Instead, we've created a vast amount of frequent flyer and rewards program guides to earning and using the key currencies for us (Qantas Points, Velocity Points, Asia Miles, KrisFlyer Miles). And while we have a focus on Australia and New Zealand, many of our guides will be relevant for folks outside Australia too.
In the U.S., we have a ton of travel hacking options. What's the industry like in Australia and New Zealand? 
I guess there are two ways to look that question: what are the opportunities when it comes to earning and using points effectively, and what's the information on offer to help you do so like?
In terms of the opportunities, there are heaps. It's a mature market. Qantas has half as many frequent flyer members as the total population of the country (how many of those are active, I don't know!), a very advanced and profitable frequent flyer program, and a great and generally well-loved and well-known brand.
They have also done deals with almost every bank out there, so there a vast number of Qantas-branded credit cards. The competition between banks and retailers is generally good, so while there are only two local airlines and frequent flyer programs, consumers have a number of options to earn points.
On the redemption side, Qantas and Velocity are obviously the key players, and for the most part, burning points comes with a lot of carrier-imposed fees and surcharges. Using points for an economy flight to the US, for example, could add $500–700 in fees on what would otherwise be $1,200 cash fare.
That's a common complaint, but it's the first thing you realize and hopefully take into account when playing the points game here. It means it's even more important to keep saving your points for premium cabins to get the most value from them — redeeming points for economy travel with either program is rarely great value.
There are a few outliers and hidden options to minimize fees, and this is one of the things we try to highlight on Point Hacks, when we can. For example, by using Qantas Points on American Airlines–operated flights to the US, taxes and fees are virtually nothing. Same applies for using Qantas Points on Fiji Airways to the US too.
That said, every Australian willing to look away from a Qantas-linked card has a heap of access to overseas frequent flyer programs from the various banks' flexible points programs — Membership Rewards is a key player here. That puts Asia Miles and KrisFlyer firmly on the map for those earning points from credit card spending and bonuses.
In New Zealand, the market is quite different: the points earning and redemption opportunities seem to be a lot less lucrative, with Air New Zealand's revenue-based program commanding a lot of consumer attention and brand loyalty.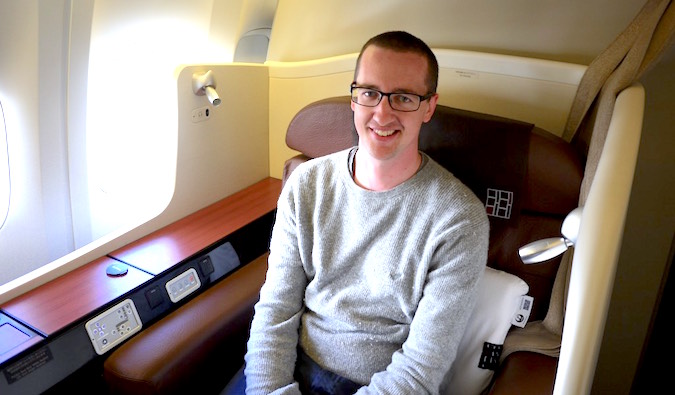 What's the #1 way to earn points where you are?
Like many places, it's mostly about frequent flyer or bank rewards program credit cards. The credit reporting system here is not as transparent as in the US, so I think people need to be more wary about hitting many sign-up bonuses and constantly switching cards — it can impact their ability to get other forms of credit in future, which could be more important, for example, a mortgage or car loan.
But that said, the banks put a lot of good offers out there to convince customers to switch, so there is a lot of appeal to use card bonuses and applications to boost balances as fast as possible.
My focus is to try and help people choose the right card or card rewards program that will work for their preferences in the long term — and if a sign-up bonus is good too, then that's even better. That seems more sustainable for everyone.
Otherwise the mix of points-earning opportunities — outside of flying, of course — is pretty diverse, with utilities, supermarkets, mortgages, bank accounts, cinema tickets, online shopping, and most other product segments all having a points-earning option.
I've noticed a lot of credit cards in your part of the world come with very high fees. Is that a hindrance to collecting a lot of points? 
Generally the bonuses on offer are relative to the annual fee you'll pay — though this is not always the case, as banks are trying to stimulate customers to switch a lot right now.
There are a handful with low fees ($0–100, say) that earn well, primarily American Express–issued cards. Otherwise, yes, you're looking at fees north of $150 for the better points-earning cards, but if you're a good customer, you can often get these annual fees waived or discounted.
It's a small barrier to entry, but by no means a deal-breaker.
How can someone can get started? 
Funny you should ask! I created a free email course to help people earn more points and understand the system better. There are around 10 emails that will get sent out over three weeks.
In short though, I've met a few ex-pats who have ended up staying in Australia and want to get cracking on building up their balances here, and there are a couple of levels of things to consider.
Given we all know the need to try and consolidate your attention on a key program to earn a large, usable points balance, the first decision is around how "all-in" with Qantas Frequent Flyer you are. If your (or your partner's) job has you flying with Qantas a lot, or for some other reason you want to be loyal to Qantas, then that's pretty much your decision — Qantas has almost no credit card program transfer partners here, with Qantas-branded and "direct earn" cards making up the bulk of the market.
Qantas is not a bad program — it's easy enough to rack up a large number of points from retail purchases and credit card spending to offset their high points-redemption rates (when compared to Asia Miles, for example) — and Qantas Points are one of the best-value ways of redeeming for travel with Emirates, who have a key route network to and from Europe and the Middle East from Australia.
If you can afford to look away from being totally loyal to Qantas, then it's usually worth doing so. KrisFlyer, as we know, has some great value redemptions on Singapore Airlines–operated flights, and Singapore Airlines has a massive presence here, while Asia Miles can offer some great redemption pricing to Asia, the US, and Europe too.
And finally, Virgin Australia's Velocity program is slightly better priced, with generally better redemption availability for Australian domestic flights.
So in all, if you are earning the majority of your points in Australia from credit card spending, going for a flexible points program is usually the right way to go to get the most value.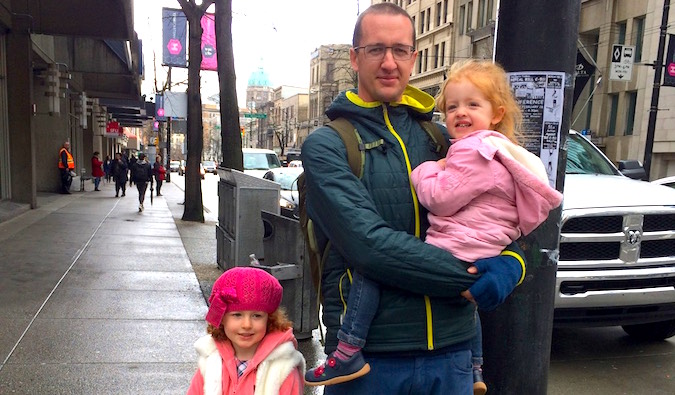 Where do you see the future of travel hacking in your part of the world?
I hope we don't move toward the US model! It seems US frequent flyer programs are forging a path toward revenue-based point-earning rates and redemption quickly, and we actually have it OK here by comparison if that fully materializes.
I also think that the relative simplicity in the Australian market is a good thing for consumers — there is some healthy tension and competition between Virgin and Qantas now — and this is relatively new, having grown over the last four years.
We aren't at the point where we have a full roster of programs to choose from, so this actually makes life a lot easier in many ways: we have to look at how we maximize the opportunities from the programs we do have access to, instead of constantly hand-wringing about which program we should be using or splitting our hard-earned points across multiple programs.
For those earning from flying, it's usually a choice between two carriers: Virgin or Qantas, which makes life pretty simple by comparison to many other markets.
As I mentioned before, both programs are very mature in their thinking and strategies in which they offer points earn opportunities, and the competition between them has generally kept redemption rates relatively steady. Qantas even reduced the cost of some economy redemptions earlier this year — I'm not sure I've seen that kind of move in many other markets.
So I feel like things are stable, and that's a good thing.
When redeeming awards, how can consumers maximize their awards? Do you have three must-do tips? 
I'm going to focus on Qantas Points for these, given that's the currency most people have ready access to here. (We just wrote up our best uses of 100,000 Qantas Points here.)
The first key idea is to get your head around who Qantas's best partners are, versus their Oneworld partners, who are higher priced. American Airlines, Emirates, Jetstar, and Fiji Airways are the key redemption partners where you can redeem your miles at a cheaper rate (the same rate as redeeming for Qantas flights). Given how few frequent flyer partners Emirates has, using Qantas Points for Emirates flights ends up being a great use for them.
Qantas also has a very good multi-sector round-the-world award chart, too. This is a great redemption to aim for, which can be used for up to 35,000 miles of travel in economy, premium, business or first class, with stopovers in up to five cities over a 12-month period.
Pricing seems high at 280,000 points in business class and 420,000 in first class, plus $1,000–1,550 in fuel surcharges and taxes per person. But this is only a little higher than a return redemption to Europe or New York from Australia, so it's an easy way to add on a heap of additional flights and destinations. This works for any class of travel too, not just premium cabins.
Finally, don't forget about Jetstar redemptions as a good use of Qantas Points. They are priced even more cheaply than Qantas's own flights, given that they are a low-cost carrier, and they operate a "premium" cabin, StarClass, which is priced similarly to premium economy levels, in terms of points, on many international routes. Jetstar has a massive route network across Southeast Asia, Australia, New Zealand, and Japan — and Qantas Points are one of the main ways to redeem for Jetstar flights, if cash prices for tickets are high.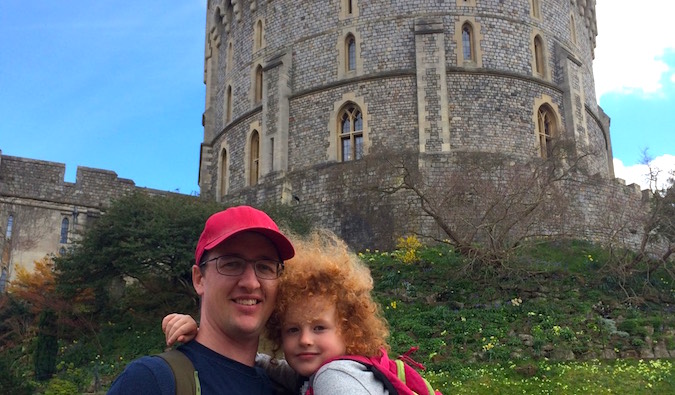 Here in the US (and in Canada) you can multiply your points earned and "juice" your account via dining programs, gift cards, shopping online, and a ton of other bonuses. Do you have similar programs? 
We sure do. I'd say we have as many as any other region. Qantas and Virgin's Velocity program both offer the ability to earn points from dining, movies, wine, gift card purchases, and utility and phone bills — there's probably a points-earn partner in almost every product category.
One of my favorite ways to pick up more points from everyday spending is by having the right credit card with bonus point categories to meet your spending habits. These are primarily American Express–issued cards, but Citi has an option too in the Citi Prestige Visa (which is a bit different here than the Prestige issued in the US).
We've run through some of the credit cards with bonus points for travel, bonus points for supermarket spending, bonus points for gas/fuel, bonus points for restaurants and cafés, and finally, one of my favorites, bonus points for overseas spending.
Supermarkets here have a lot of gift card partners, so you can then try and pick up three points per dollar in many, many other places too by being strategic about buying gift cards to use for other purchases.
Ok! Let's end with some lightening round questions. First one, what's your favorite airline?
It's a tie between Singapore Airlines, Cathay Pacific and, yes, Qantas, for me.
Least favorite?
I'm not that mean! I'm not a fan of Jetstar's economy product, but mostly because I'm not built to fit in their seats.
Window or aisle?
Window, always.
Favorite business class?
Etihad A380.
Favorite lounge?
Qantas First Class Melbourne.
To stay up to date on the latest OZ and NZ travel hacks, follow Keith and his blog at PointHacks!
For more information on how to earn points and miles that you can use toward free travel, check out The Ultimate Guide to Travel Hacking. This book shows you exactly how to take money out of the travel equation and frequent flier programs to get free flights and hotel rooms.  The strategies in this book will get you out of your house faster, cheaper, and in comfort.
Click here to learn more and start reading it today!
Source: http://www.nomadicmatt.com/